Tension as mount in Chad as President Idriss Deby is set to be sworn in for a fifth term in power, facing persistent resistance from an opposition that alleges his re-election was a "political hold-up".
According to
Timeslive,
heavily-armed security forces cracked down at the weekend, using tear gas to disperse opposition activists who rallied despite an official ban in the poor, landlocked nation.
One young protester was shot dead on Sunday, opposition and police sources said.
"We are in the right. It's the government that is acting illegally by preventing political parties from expressing themselves," Saleh Kebzabo, Deby's nearest rival in the April presidential vote, said Saturday.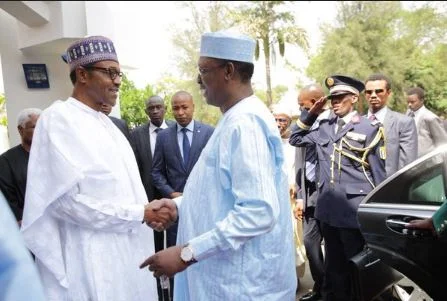 Various groups have planned a day of "mourning" Monday, when Deby is to be inaugurated in the capital N'Djamena before about a dozen African heads of state and other guests such as President Muhamamdu Buhari and French Defence Minister Jean-Yves Le Drian.
Chad is an active ally of Western nations and its neighbours in the battle against the Nigeria-based Islamists of Boko Haram. N'Djamena is also the headquarters for France's Barkhane anti-jihadist force.
Related: President Buhari Heads To Chad For Deby's Inauguration