Seven members of the 12-man national assembly service commission have rejected the appointment of Mohammed Sani-Omolori as the new clerk of the assembly.
The commissioners conveyed their decision in a letter to Adamu Fika, chairman of the commission.
They contended that Ben Efeturi, the deputy clerk, ought to have been appointed the clerk of the national assembly, and not Sani-Omolori.
"Note also that at the 403rd meeting of the commission, held on the 20th and 21st November 2014, eight commissioners voted in favour of the memo presented by the senior staff of committee for the appointment of Mr Ben Efeturi as deputy clerk to the national assembly, one commissioner abstained and non voted against it," the letter read.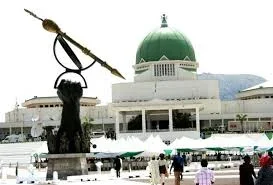 "We the under signed Commissioners (Abubakar Rufai, Idi Ningi, Joseph Oru, Paul Oweh, Funmi Lamuye, Abel Chukwu, Stephen Yepivi) disassociate ourselves from the letter appointing Mohammed Sani–Omolori as the acting clerk to the national assembly and affirm that Ben Efeturi is the rightful person to assume that office based on seniority.
"Although you are chairman of the commission, you are not the commission. For the above reasons, we cease to have confidence in your leadership and chairmanship of the commission."