The Minister of Information and Culture, Alhaji Lai Mohammed has assured Nigerians that the petroleum refinery being built by Alhaji Aliko Dangote will end fuel scarcity when completed.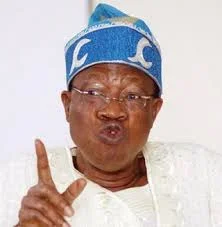 The Minister made the disclosure during a visit to Rutam House, headquarters of the Guardian Newspapers in Lagos.
Dangote group had recently commenced the building of a refinery in the country that would produce 650,000 barrel of crude oil per day which will be operational in 2018..
Mohammed noted that in addition to fixing the existing refineries to produce optimally, the Federal Government would licence new investors to bring in modular refineries that would sited close to existing ones to enable them access crude oil.
Speaking on the power situation in the country, Mohammed said Federal Government no longer have total control since the sector was privatised
He pointed out that lack of proper gas policy is one of the factors affecting the sector.
Mohammed said, "Because there is no gas policy in place, the major oil players are laying claim to ownership of the gas on the ground, that it is a by-product from crude they are refining.
"Besides, in the international market, gas is sold for $4 per cubic metre, but we are buying slightly above 3$, so you can understand their problem."
The Minister also stated that N350billion would be released to road contractors as a way of mobilising them back to site.