Forbes, the influential American magazine has named President, of Dangote Group, Alhaji Aliko Dangote, among the 100 most powerful people in the world.
Aliko who is the only black person who made the list apart from President Barack Obama of the United States of America (USA) was listed at number 71 just a notch above the top Republican Party contender for the US presidency, Donald Trump.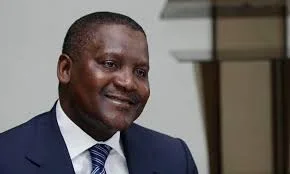 President of Egypt, Abdel el-Sisi, was the only other African listed apart from Dangote and he was placed at number 49, under the defiant North Korean leader Kin Jong-un who was placed at number 46, while Igor Sechin of Rosneft and Ma Huateng were placed at 47 and 48 respectively.
Occupying the number one spot is the Russian Prime Minister, Vladimir Putin, followed by the Chancellor Angela Merkel of Germany, and Obama in the third position.
Also listed are Pope Francis at number four, Chinese Prime Minister Xi Jinping (fifth),world's richest men, Bill Gates (sixth) and Warren Buffet (13th) were placed and Christine Lagarde of the International Monetary Fund (IMF) (23rd).
According to Bloomberg, those on the list "build companies and assemble fortunes.
They run banks, or hope to disrupt them. They shape economies and spread ideas. They manage money and wield the clout that goes with the billions of dollars they invest."
- The Nation