Speaker of the House of Representatives Yakubu Dogara has expressed disappointment with the treatment meted out to the Peace Corps of Nigeria even with the passage of the bill to make it a national security outfit in Nigeria by the National Assembly.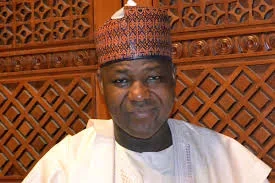 "So the Bill is still there before the President for his assent. If he doesn't assent to it for whatever reason, we are at liberty to recall it back to parliament and muster the 2/3 in the House and Senate and pass in spite of Mr. President's veto. But right now that is not the discussion,'' Dogara said.
He also expressed dissatisfaction with the way the executive has been treating resolutions from the NASS with levity.