The House of Representatives doused tension on Friday after a bill to expand the jurisdiction of the Sharia Court of Appeal ignited fears that lawmakers were about to expand Sharia Law to cover the entire country.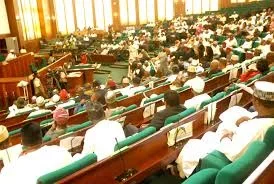 The constitution amendment bill, which was sponsored by a member from Sokoto State, Mr. Abdullahi Salame, had passed second reading on the floor of the House.
The Speaker, Mr. Yakubu Dogara, who presided over the session, had allowed the bill to scale second reading without debate on the grounds of its "sensitive" nature.
The House had also noted that since it was a constitution amendment bill, it should be referred to the Ad Hoc Committee on Constitution Review where it would be adequately discussed.
However, the passage of the bill raised fears after the term "jurisdiction" was reportedly misconstrued for expanding Sharia Law to states other than where it currently applies.
In his proposal, Salame sought to amend sections 262 and 277 of the 1999 Constitution to add "criminal" to the existing provisions.
Explaining the purpose of the bill, the Minority Leader of the House, Mr. Leo Ogor, a Christian, allayed fears that it was about expanding Sharia Law to other states.
Rather, he explained that bill merely sought to increase the existing powers of the court to include criminal cases.
On why the bill was not debated, Ogor said, "The matter was not debated because the amendment is a constitutional amendment on a matter that could be better handled by the constitution review committee.
"Nobody is expanding Sharia to anywhere. Members of the public should not panic over this at all."
Source: Punch