US President, Donald Trump in a White House Press Conference Thursday said the executive order he signed – restricting citizens from seven muslim-majority countries – was smooth but said
'we had a bad court'
that stopped its enforcement.
Mr. Trump said he will issue a new executive order to replace the controversial directive next week.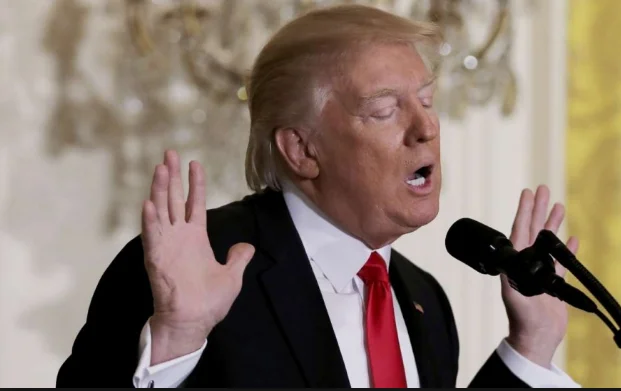 He said: "The new order is going to be very much tailored to what I consider to be a very bad decision," Trump said, adding: "We had a bad court."
Trump gave no details about the replacement order. Legal experts said a new directive would have a better chance of withstanding courtroom scrutiny if it covered some non-Muslim countries and exempted non-citizen immigrants living in the U.S. legally.
The original order, issued on Jan. 27, ignited chaos at some U.S. and overseas airports, led to international protests, complaints from U.S. businesses and drew more than a dozen legal challenges.