An Ado-Ekiti Customary Court on Wednesday dissolved the 20-year-old marriage between one Mrs Oladele Funke and her husband, Samuel.
The News Agency of Nigeria (NAN) reports that the marriage was dissolved on grounds of frequent fighting, lack of care for her and the children as well as lack of respect for her family by her husband.
Funke, 40, a resident of No 33, Irona, Ado-Ekiti, told the court that the incessant fighting could be attributed to financial irresponsibility of her husband.
She said that anytime their children needed money, he would refer them to her, saying he did not have money.
The mother of six said that he was fond of beating her whenever she asked for the children's feeding allowance and school fees.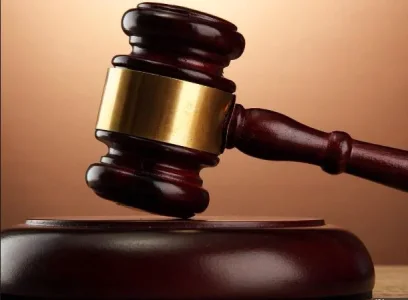 According to her, the elder brother of her husband usually joined him to beat her whenever they had quarrel because they were living in the family house.
She claimed that her husband had no respect for her family, saying he often cursed her family members.
The plaintiff , therefore, prayed the court to dissolve the marriage and award her custody of her children.
The President of the court, Mrs Olayinka Akomolede, observed that the marriage had broken down irretrievably and consequently dissolved the union.