Following the violence that broke out between Russia fans against England fans, the European football governing body, UEFA, has opened disciplinary proceedings against the Russia Football Union.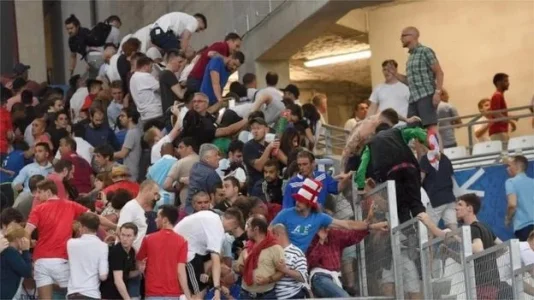 This was after crowd disturbances at the Euro 2016 match between England and Russia in Marseille.
Charges against Russia are for crowd disturbances, racist behaviour, and setting off fireworks, it confirmed.
UEFA said it had not taken any action against the English FA. Sanctions will be decided at a disciplinary meeting on Tuesday.
Related:
Euro 2016: England Fans Land In Hospital After Clashes With Russia Fans