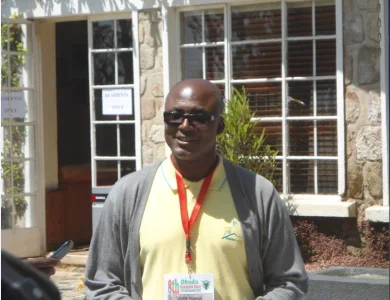 The Cross River State government has revealed that fans will be screened for Ebola Virus Disease(EVD) before they enter the UJ Esuene stadium for this weekend's 2015 Nations Cup qualifiers against Congo DR.
Commissioner for Youth and Sports,Patrick Ugbe said that they don't want to take chances,adding that measures have been put in place to have everyone coming for the game tested.
"We are aware of the deadly effect of Ebola and because of this we have mapped out strategies to ensure that all spectators who come to watch the Eagles are tested for the virus before they are allowed into the stadium," Ugbe said.
Both the Nigerian fans and that of the Congolese expected for the game will undergo the same process.
Since the outbreak of the disease in Nigeria,seven people have been confirmed dead,while some have been placed under surveillance for the ailment.
Nigeria will face Congo DR this weekend,and then travel to Cape Town for their second qualifying game against South Africa.