Minister of Power, Works and Housing, Babatunde Fashola, as appealed to the conscience of electricity workers on Thursday, April 7 over epileptic power supply in the country saying the issue of epileptic eletricity is not the President's fault.
Speaking at the third triennial delegates' conference of the Senior Staff Association of Electricity and Allied Companies, the Minister said Nigeria lost N7.734bn between 2014 and 2016, owing to frequent strike actions embarked upon by electricity workers.
Fashola said the monumental revenue loss was discovered after conducting a snap survey of strikes embarked upon by workers in the sector between April 2014 and March 2016.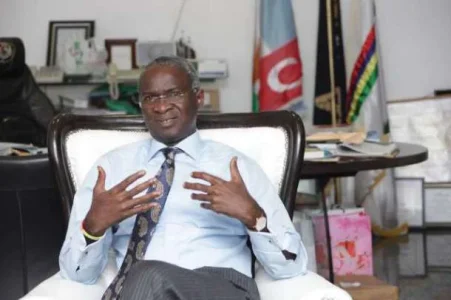 "Our job is to provide electricity and get paid for it; we have no other job. If electricity is not enough, it means that we haven't provided it, you and I.
"If there is not enough electricity, it is not the fault of the President but you and I, who are employed to work in this sector."
"The finger pointing should stop. Our responsibility is to provide electricity, let us go back to work, we will solve the disputes one by one. It is improved productivity of electricity that yields the money that goes into your pockets, let us understand it, because you don't get paid in advance but in arrears," he said.