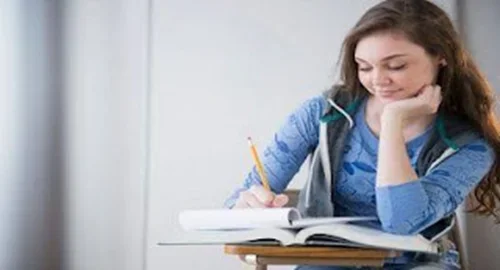 People turn to Google Search for solutions for most petty problems. There are wanna-be university students that query Google, "What to do when school gave admission but JAMB did not?" This actionable guide is dedicated to answering this question. Without further mouthing, let us delve in.
How Does JAMB And School Admissions Work?
Before we proffer solutions to "what to do when a school gives you admission but JAMB does not", we need to get a full grasp of how admissions work. First off, your tertiary institution will forward its admission list to the JAMB desk officer. The JAMB desk officer is saddled with the responsibility of processing the list, and coming up with a list of provisional admission. The desk officer will then make sure that all the applicants of the university have met the O'level requirements. Then lastly, JAMB will reach out to the University applicants to accept or decline the application.
Things To Do When Your School Gives You Admission But JAMB Does Not
Here are 5 actionable things to do if you fall under the category of persons that got admission from a school but JAMB did not give you one:
1. Upload Your O'Level Results
The first actionable step to take is to head to your JAMB CAPS profile and reupload your O'level results. A wanna-be university student must upload their results before they can be considered.
Reuploading your results on your portal is the first fix you can apply, as it works 50% of the time.
2. Exercise Some Patience
It takes time for JAMB to process the admission list before it appears on their portal. You can opt to wait from 2 to 3 weeks for your name to reflect on JAMB's profile. If that does not work out, you can proceed to use other methods in this article.
3. Reach Out To The Admissions Office Of Your University
Another practical step to take when faced with this situation is to reach out to the Admissions office of your university. There are chances that errors in name processing can be the fault of JAMB or your school. If there's an error from the school, they can sort it out.
4. Reach Out To JAMB
The most interesting step in this guide is to reach out to JAMB. On the
JAMB Portal
you will see an email that you can use to start a correspondence with them. You can also use the general support ticket, the online support system, or the candidate support system to chat up a customer service agent from JAMB to rectify the issue. Also worth noting is that tickets will be attended to within 24-48 hours of you lodging a request.

5. Apply For Admission To The University Without JAMB
This is the fix to opt for it the above mentioned methods don't work out for you. Luckily there are two ways to land an admission in any Nigerian tertiary institution without the need for JAMB. The two programmes are thus; IJMB and JUPEB.
These are direct entry programs that allow a wanna-be university student to get admission without JAMB.
How To Use IJMB To Get Admission Without JAMB
IJMB is an academic program that stands for: " Interim Joint Matriculation Board. It is an advanced level program that allows students who don't want to take the part in JAMB to get admission into universities. With the aid of the IJMB, a student can get direct-entry admission to the second year of the degree program of their choice. However the only way you can land an admission without JAMB using this method is to opt for universities that accept IJMB applicants.
The way igmb works is very simple the student is expected to take a combination of three subjects. The university will
Depending on their choice of discipline, each student is expected to take 3 basic combinations of subjects. Each school will provide you with the list of courses available and the subject combinations. Then after two semesters and its respective examinations, your performance will determine whether the university will give you admission into 2nd year or not.
How To Use JUPEB To Get Admission Without JAMB
JUBEP is an academic programme that stands for Joint Universities Preliminary Examinations Board. The JUBEP program helps you qualify for direct entry programs from select universities. With this direct entry program, you can start your second year degree without any fuss. Worth noting is that the JUBEP program lasts from 10 to 12 months, and can be used to get admission if JAMB does not give you admission.
In a bid to qualify for admission in the JUPEB program, you need your O'level results.
There are universities in Nigeria that require a minimum of 5 credits. English and Maths are basic choices, while other subjects are optional.
Get more educational update at
https://downloadpastquestion.com.ng/