A plane passenger got so fed up with a drunk man swearing during a flight he punched him in the face, it has been claimed.
Shocking footage of the incident on flight from Russia to Antalya in Turkey emerged online.
A man had been disturbing fellow passengers throughout the flight, acting inappropriately towards women, abusive to children and even threatening to blow up the plane, it was reported.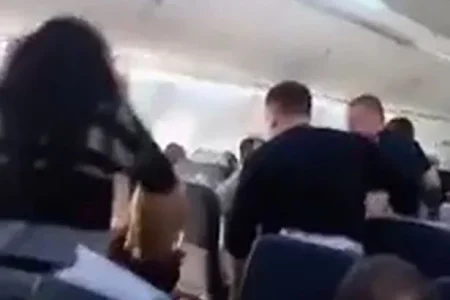 Click here to read more
Last edited: