Special Adviser to President Mohammadu Buhari on Media and Publicity, Femi Adesina has debunked media reports that the President is seriously ill and soon to be flown out of the country to seek medical attention, saying that there was no truth in the reports.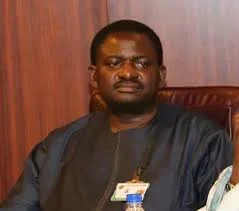 Some reports indicated that Buhari had developed an ear infection, otherwise called Meniere Disease, a challenge that was said to have drastically reduced his outings in the last few weeks.
Femi Adesina who spoke with The Guardian in a telephone chat explained that Buhari was hale and hearty and was discharging his functions as the president of Nigeria.
He said, the report had no basis, adding, "you cover the president, you see him, so you should know that there is nothing wrong with the president, those inputting that he is not well and is about to be flown abroad are saying that from the figment of their imagination."
Buhari had on three recent occasions cancelled official trips within and outside the country allegedly due to the infection and was represented at those events by his Vice, Yemi Osinbajo.
The first report linking the president with ear infection gained public consciousness following the last minute cancellation of the president's scheduled visit to commission some projects embarked by Lagos State Government on May 23; Osinbajo was instead delegated, in spite, of the claims by his media handlers that attributed the president 's inability to visit to "scheduling difficulty".
When the news of the "ear infection" became public, the photographs of the president with the visiting Ogun State Governor, Ibikunle Amosun and the Chief of Staff, (CoS), Malam Abba Kyari; chatting in the president's office appeared to have doused the tension.
Besides, that same day the president met with at least three of his ministers, including the two environment ministers and their counterpart in Labour and Employment, Dr. Chris Ngige, as well as observed his usual afternoon congregational prayers at 1.30 and 4 pm respectively before retiring home for the day.
However, the President also cancelled at last minute his widely reported scheduled trip to Rivers State to perform the process of the cleaning of Ogoniland, in compliance with the United Nations Environment Programme, (UNEP) report on Thursday, last week, as well as cancelling his scheduled trip to Dakar, Senegal, to take part in the 48th Ordinary Summit of Heads of State and Governments of the Economic Community of West African States (ECOWAS) which held yesterday and had to be represented by Osinbajo.
Adesina saw no link between with the purported illness and his cancelled trips, saying that there was nothing wrong in the president sending his vice to represent him at any functions, since there was only one presidency.
In Adeshina's words: "Remember that there is only one Presidency, therefore, the President has the right to devolve his duties to his vice anytime he feels, and you know the truth, the President is not sick."
Source: Guardian