As the October 3, 2014 date for the 'Bovi Man On Fire,' which will feature performances from American music stars, Ashanti and Jarule draws closer, Flytime Events, one of the official promoters of the show has reeled out an opportunity for Nigerians and residents of Lagos to win a free table at the prestigious event.
According to Flytime, to win a free table, interested individuals are expected to: Buy 2
VIP
tickets online on NaijaTicketShop.com or QuickTeller.com, leave an e-mail or phone contact so they can be reached. The interested person is then expected to follow Flytime Events and Flytime Promotions on Twitter and Facebook respectively as the winner will be announced via this platforms and an e-mail sent to the winner on September 28, 2014.
Physical tickets (N5,000 and N25,000) can be bought only at NaijaTicketShop Stands at Silverbird Cinemas in VI and Ikeja, Ozone Cinemas and Eko Hotel. The event holds at the Eko Convention Centre.
#BoviManOnFire #Ashanti #Jarule #FlytimeEvents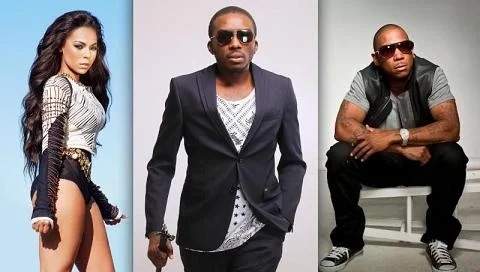 Last edited by a moderator: