The story of 14-year-old Ese Oruru and the travail of her parents over the past six months have caused an outrage on the social media and beyond with PUNCH newspaper launching a campaign for her rescue.
Here are few things you need to know about her travails...
- In August 2015, Ese, then 13, was abducted by one Yinusa aka Yellow and taken to Kano, where he converted her to Islam and married her.
- Ese's mother, Mrs. Rose Oruru, a food vendor in Opolo, Yenagoa Local Government Area of Bayelsa, said Yinusa was a longstanding customer.
Kano man steals, forcefully marries 14-yr-old Bayelsa girl
- Since August 12 when her parents made the shocking discovery, trips to Kano, the involvement of the police and efforts to get the Emir of Kano, Mallam Lamido Sanusi, at whose palace the girl is believed to be held to resolve the matter and ensure the return of the 14-year-old to her parents have failed.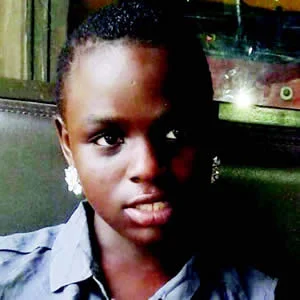 - Her mother was told that Ese had converted to Islam and, therefore, was no longer her daughter, her father was told that his daughter was an 18-year-old adult and not 14, hence she was capable of making decisions for herself.
Ese must have been sexually violated – NGO
- According to KHAN Initiative, a Non-governmental Organization, It is clearly a case of abduction, forced child–bride marriage and forceful conversion of a girl to another religion. Who knows what else the girl has gone through? She may have suffered or be suffering any form of sexual violence right now. They may be indoctrinating her or may want to use her for devious purposes. She falls within the age of young girls being used for suicide bombings.
Nigerians carpet IG, Sanusi over Ese's abduction, forced marriage