Ahead of uncertainty that trails the country's presidential inauguration, Gambians have hit the market to buy enough should they have to stay indoors for long.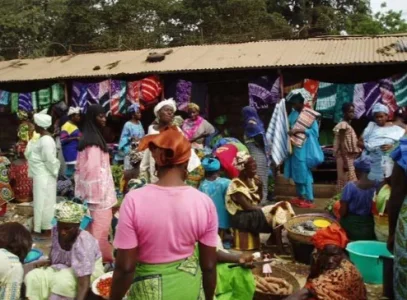 Gambians were taking precautions and stocking up on food and supplies in the few shops that remained open in districts close to the capital, Banjul, with roads quiet and the street hawkers that sell phone credit and tourist accessories on the streets notably absent.
Fatou Sarr, resident of the fishing community of Old Jeshwang, told AFP: "Only a few shops had bread this morning and they ran out of stock very early. If this stalemate drags on for a week or two, the country will run out."
Citizens continue to pack their bags and stream out of Gambia — a small, narrow enclave of Senegal except for its coast — by road and ferry heading for Senegal, Guinea-Bissau and Guinea, taking as many possessions as they can carry.
"My two children and I are staying with my aunt. We don't know what will happen tomorrow," said a 50-year-old woman who recently took shelter in Senegal, adding that she hoped to return home soon.
AFP