A photo of Zimbabwe president allegedly sleeping at Ghana's 60th Independence celebration has gone viral. The lethargy leader was among the many African leaders who graced the country's 60 Independence Day anniversary parade.
Ghanaians took to social media to share various comments and observations from the former AU leader's presence at the anniversary celebration.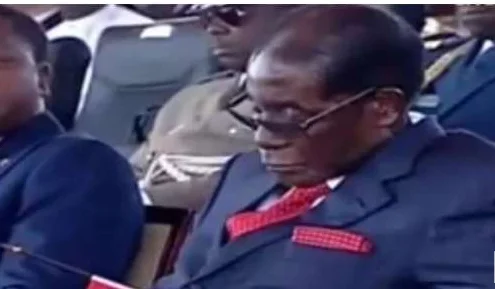 ''It's funny my govt has money to send Mugabe to sleep in Ghana and no money to pay its workers. What is Mugabe going to bring from there? '' – Stolen Dreams @Mukoma59 said.
''We thought Mugabe was representing Zimbabwe in Ghana, he was sleeping. Mugabe has two vice presidents but he never let them do assignments. '' – Lucky @maDube_ said