The Bank of Ghana (BoG) has launched a commemorative GHc 5 bank note to celebrate its 60th anniversary, which coincides with Ghana's 60th anniversary.
The note, which comes with a new pulsating shine when tilted, has already been distributed across the country and will be circulated by next week Tuesday, March 7, 2017.
Mr. Dominic Owusu, a member of the Currency Department of the Bank of Ghana, stated that the currency will be used alongside the old GHc 5 note.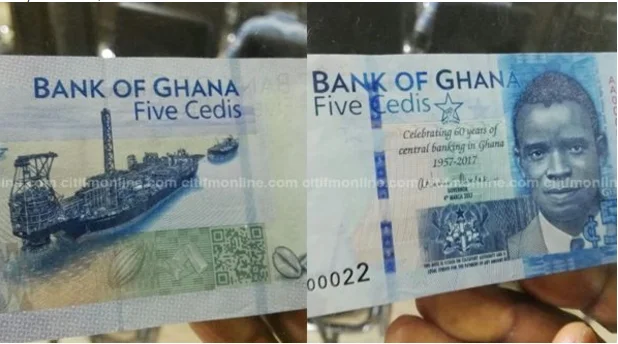 The BoG has said the decision to issue the new note is to climax the celebration of the central bank's 60th anniversary, which will take place in August 2017.
Ghc would be first new denomination issued under the tenure of the BoG Governor, Dr. Abdul Nashiru Issahaku.
The new note features an engraved portrait of Dr. James Kwegyir Aggrey, a missionary and a teacher in the Gold Coast, who lived from October 18, 1875 to July 30, 1927. Dr. James Kwegyir Aggrey contributed immensely to education to the then Gold Coast.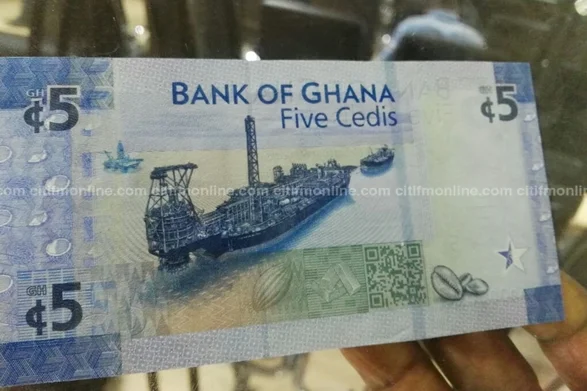 The portrait is visible from both sides of the note when it is held towards light. The note also has tactile markings to assist the visually impaired along with an intaglio portrait. The colour of the GHc 5 figure at the top left of the note, changes colour from green to blue when the note is tilted, as an additional feature.
President Nana-Akufo Addo is the new President of Ghana.
--
Credits: Citifmonline