The Governor of Lagos State, Mr. Akinwunmi Ambode, has nominated Mr. Ayodele Subair, as the Chairman of the Lagos State Internal Revenue Service.
Subair's appointment was read on the floor of House of Assembly on Monday.
Ambode, explained that Subair's nomination followed the retirement of Mr. Folarin Ogunsanwo as LIRS chairman.
Subair was born on May 21, 1960, and holds a Bachelor of Arts Degree in Economics from the Metropolitan University of Manchester, United Kingdom and a Master's Degree in Business administration from the University of Lagos.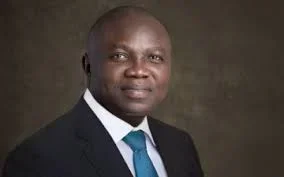 Subair had over thirty-four years working experience and that he started his career with the Price WaterHouse Chartered Accountants before venturing into private practice in 1987 with Hamzat Subair and Co. Chartered Accountants where he is the Managing Partner.
He was the pioneer Director of Lagos State Lotteries Board and worked with various international agencies such as the International Finance Corporation.