Governor of Imo State and the chairman of All Progressives Congress, APC, Governors' Forum, Owelle Rochas Okorocha has finally open up about his 2019 presidential ambition.
Governor Okorocha spoke, weekend, while answering questions from newsmen during a tour of some of his administration's key projects said he will not contest the 2019 presidential election because of President Muhammadu Buhari.
"The President had so far displayed leadership and should be encouraged", he said.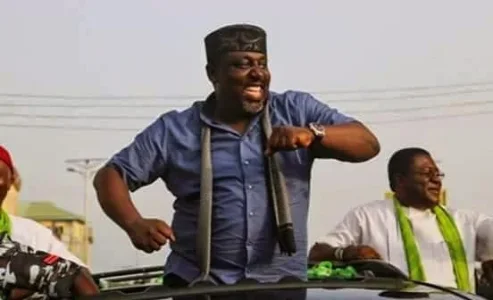 Okorocha said: "I have been running for the presidency until God said I should settle for the Imo governorship. And that passion to become the President of the country is not just borne out of the thirst for the position, but had arisen out of the eagerness to offer the nation and her people a strong leadership; the essence would be to build a nation of our collective dreams and aspirations.
"President Buhari came in and, within one year, Nigeria has once again got the doors of the rest of the world opened for her. "He has shown courage, confidence, maturity and strong leadership. There is now high feelings of leadership in the country. What he, therefore, needs is to be supported and encouraged."