Guinness Nigeria Plc Tuesday successfully got approval its shareholders for a proposed N40 billion Rights issue.
The decision was reached at the company's Extra-Ordinary General Meeting (EGM) attended by local shareholders and representatives of international shareholders in Lagos.
This development is coming as the company recorded an overall Loss After Tax of N2 billion for the period ended June 30, 2016, its first loss in three decades compared with its records a year earlier, in 2015, Guinness Nigeria Plc posted a Profit After Tax of N7.7 billion.
Peter Ndegwa, Managing Director/Chief Executive Officer, had attributed it to combination of a tough economic environment and challenges with naira devaluation had a significant impact on the company's overall performance.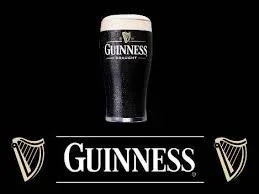 Meanwhile, Babatunde Savage, Chairman, Guinness Nigeria Plc, said the shareholders' approval would enable the company raise up to N40bn as fresh cash injection into the business operations.
"Guinness Nigeria has been in this country for over 60 years and, in that time, we have continued to add significant economic and social value to Nigeria and Nigerians," Mr. Savage said.
"We believe this Rights Issue will positively impact on the financial performance of Guinness Nigeria and help mitigate the impact of increasing finance costs in what continues to be a challenging economic environment in Nigeria."
Guinness Nigeria Plc, which is a subsidiary of Diageo plc, had announced at the end of 2016, its intention to offer a Rights Issue as part of plans to optimise its balance sheet and improve its financial flexibility.