The George, which opened in July 2015, is a luxury hotel in Ikoyi, Lagos. The hotel's website as well as its gates and grounds ooze sophistication so I was pretty excited at the idea of spending a few nights there.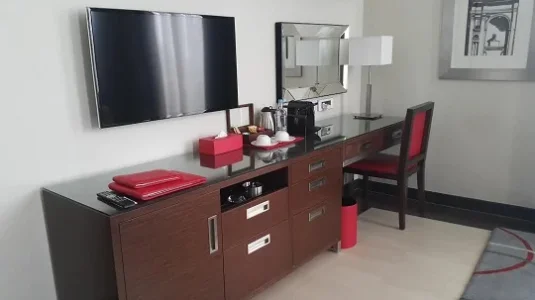 One of the first things that struck me about The George was the theme of its interior décor. The walls were covered with Renaissance-style paintings plus the restaurant and each floor of the hotel were named after artists from that period. The next thing that struck me about The George was its pricing. Rooms, food and drinks at the hotel are eye-wateringly expensive. You have been warned!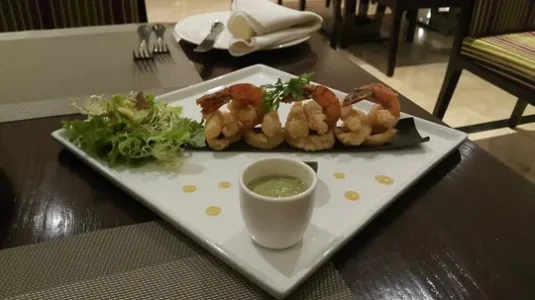 The sense of luxury The George provides is clear in its rooms. The bed was truly a lush one. For such a luxurious hotel though, I was surprised to find that the room didn't contain an iron. I had to call reception and ask for an iron to be brought to my room. I'm not sure I've ever stayed in a hotel that didn't have an iron in the room. Strange.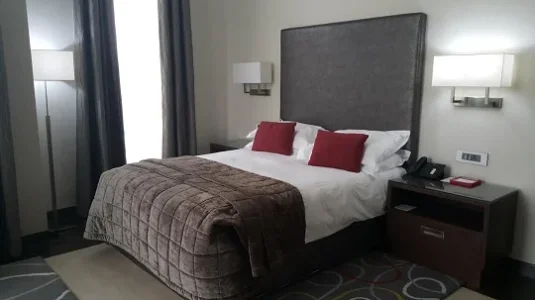 Another downside about my room was that there was no hot water running in the shower or bath tub though hot water came out of the tap at the wash-hand basin. I couldn't be bothered to call the reception to complain about the no hot water issue so I had cold showers while I was at The George. Brr!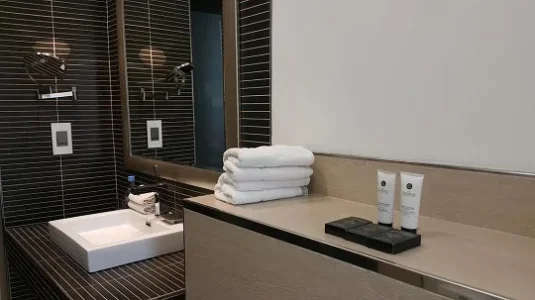 The sense I got from The George was that it's a hotel for business travellers. There wasn't much in the way of facilities at the hotel apart from one restaurant, a swimming pool and a gym. There certainly weren't any events or any other kind of entertainment on offer either. If you want to have fun of any kind, you have to go outside the hotel.
In all, I found The George to be a sophisticated hotel but with the little things it missed (like an iron and hot water in the rooms) and its extreme pricing, it might not be the first choice for travellers looking for a hotel in Lagos.