Popular Nigerian singer Tuface Idibia, has vowed to proceed with his planned nationwide protest against the Federal Government on Feb. 5 despite warning by the police that they will not allow the protest to hold.
Tuface in some of his hit songs had profusely replied some of the questions raised by Nigerian government, police and citizens over the planned protest.
Here is a synopsis:
.
1.
He's a bloody illiterate: *Nfana Ibaga
"...I go bare my mind, I go paint am black and white
Just because of say I no finish school
Some people dem dey take me for a fool..."
2.
He spreads his seeds anyhow without protection: *U no holy pass
"...you go only do your best becos you nor go fit do all
If you want criticise me... small-small
You nor holy pass my brother"
3.
He's trynna use the protest as a come-back plan: *See me so
"...as you see me so
I no send you o...
Edumare don bless me o
But that one no mean say
I go come to start to poose o"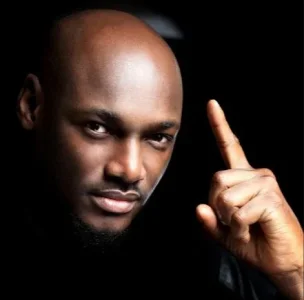 4.
He is a musician; he isn't an activist: *Human being by MI ft Sultan, Tubaba
"Somebody tell them say i cry
Somebody tell them say I grief,
Me sef I be human being….awon aiye
Nothing wey you fit do to be right….eyin aiye
Nothing wey you fit do to be good….awon aiye
Nothing wey you fit do to be judge"
5.
Fayose supports protest: *Bushmeat by Sound sultan
"If I say e bami ki'gbe ole o
Even thief sef go dey follow to dey shout ole ooooo
Who be the thief; who be the catcher?
Who be the bushmeat and who be the hunter?"
6.
He is not informed, what does he know sef: *One love
"(Intro: There's only one race and that's the human race okay)
"Just the other day I saw on CNN
Brutal killing of each other by two friends
I cannor comprehend...
Irrespective of the colour, religion or political border
My people hold it, raise it, express it and show it
Cos I know it is the answer"
7.
What does he, a dumb-skull party-loving pop act, have to say?: *E be like say
"All I wanna say is that
They don't really care about us...
Cos they think that the money gives them the poooower...
And the power is nothing
If your people cannot get quality education
Power is nothing
If your people keep living with disease and starvation
Power is nothing
If your people have nooooo peeeeeeaaaaceeee...
If your people cannot live in unity".
Tuface has said that he will will not keep quiet.
"I'm just a musician with a point of view and the ear of my fans", he said.
Related: I Will Go Ahead With The Protest – Tuface Dares Police
Culled from
Olawoyin Oladeinde Olamide
's facebook account