A federal judge in Lagos yesterday ruled the sum of $153 million (N34 billion) linked to a former Petroleum Minister Mrs Diezani Allison-Madueke be forfeited to the Federal Government.
Justice Muslim Sule Hassan of Federal High Court ruled in favour of the anti-graft agency, the EFCC, which last month filed a forfeiture request.
The anti-graft commission first filed an ex-parte application for forfeiture but Justice Hassan on January 6 only issued an interim order.
The money, which was in different currencies, was stashed in three banks.
The judge issued a 14-day ultimatum to any interested party to appear before it and prove the legitimacy of the monies.
Several bank executives were involved but only one of them filed an application to claim N9.8 billion of the said money.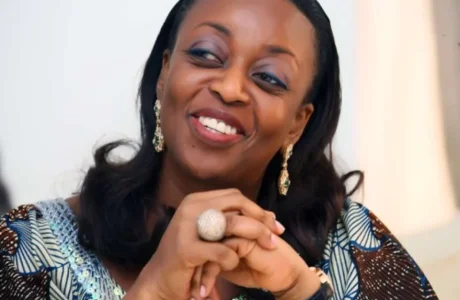 His lawyer, Charles Adeogun, had urged the court to issue an order, directing a refund of the sum of N9.08billion out of the said sum which the respondent claimed belonged to him.
He had urged the court to order a refund of the said money on the grounds that it was obtained by coercion.
But EFCC's lawyer, Rotimi Oyedepo, had urged the court to make the interim order absolute and order a final forfeiture of the sums to the federal government.
Delivering his judgment yesterday, Justice Hassan ordered a final forfeiture of the unclaimed sum of N23, 426,300.00 and $5 million to the Federal Government.
He also ordered the final forfeiture of the N9.8 billion the second defendants claimed belong to him.
There are more than 15 applications for forfeiture filed by the EFCC in several courts.