Senate President, Dr. Abubakar Bukola Saraki has said that the 11 economic bills currently receiving accelerated consideration by the 8th Senate will help to create 7.5million jobs and reduce poverty by 16.4 per cent when passed into law.
Saraki who disclosed this in his welcome address to Senators on resumption from their Christmas and New Year recess, urged the relevant committees to fast-rack the priority Bills so they can be passed and submitted to the executive alongside the 2017 budget.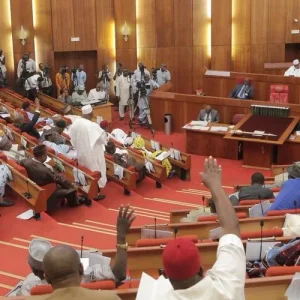 According to a statement by his Chief Press Secretary, Sanni Onogu in Abuja, Saraki also stated that the 2017 – 2019 Medium Term Expenditure Framework and Fiscal Strategy Paper (MTEF/FSP) would be debated and passed this week while the consideration on the 2017 Appropriation Bill (budget) would occupy the "three sitting days" of next week.
He however urged all heads of Ministries, Department and Agencies (MDA) to ensure timing submission of their annual budgets within the current budget cycle or risk waiting for the next fiscal cycle if they fail.
"As long as our economy is still in recession, our work is not done. Because our people are still being laid off; so long as factories are closing shop, for as long as the hardship in the land continues to bite harder, investment continues to dwindle and the foreign exchange market remains fragmented, I will be demanding even much more from us to get all our economic reform bills passed," Saraki said.
Related: Bukola Saraki's Speech on Senate Resumption