World football governing body FIFA has revealed how club captain and manager voted in the FIFA Best Player of the year award which was won by Cristiano Ronaldo.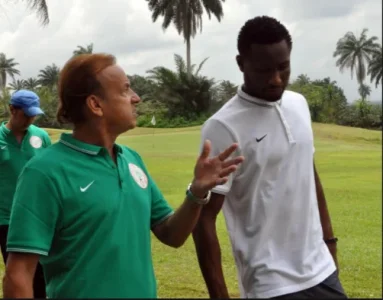 Real Madrid and Portugal star Ronaldo picked up the award after scooping 34.54 per cent of the total vote while Barcelona and Argentina forward Lionel Messi picked up 26.42% of the votes.
Frenchman Antoine Griezmann came third in the voting process picking up 7.53% of the vote cast, mostly due to his impressive showing at the European Championship.
Meanwhile the award voted for by captain and coach of various national team also considered the votes of the coach and captain of the Nigeria senior national team.
The coach of Nigeria Gernot Rohr voted for Antoinee Griezmann as number one thereby giving him five points, while Lionel Messi was his second choice and it earned the Argentine three points meanwhile Manuel Neuer got one point from Rohr after he was voted third best by the coach.
Captain of the Nigeria national team John Obi Mikel gave Cristiano Ronaldo his top vote which earned the Portuguese star five points, while Griezmann got three points from the former Chelsea man after he was voted as second by the Nigerian.
Mikel's third choice was same as that of his coach Rohr as he went for German goalkepper Neuer of Bayern Munich, thereby earning him an extra one point in the award.