Minister of Transportation, Rotimi Amaechi has revealed that the plots to remove former President Goodluck Jonathan from power during the 2015 presidential election were mainly planned, hatched and perfected in Sokoto, the seat of the Caliphate.
He said Nigeria would have been worse off economically if the Peoples Democratic Party (PDP) had won the presidential election.
Amaechi, who delivered a keynote address at the 15th National Council on Transportation in Sokoto said: "I have been to Sokoto severally, especially in 2015 during our struggle to change Nigeria. Sokoto played a very critical role in that struggle. The then governor, Aliyu Wamakko and then Speaker of the House of Representatives, Aminu Tambuwal, worked together and closely with us to ensure we achieved our objective.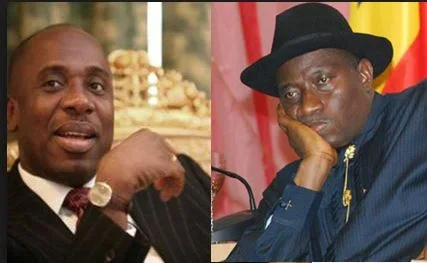 "The two of them moved with us to the APC; they were equally part of the new Peoples Democratic Party (PDP). I recall my conversations with Tambuwal when we moved to APC. I had told him that we had moved and he asked whether I was the only one. I told him that I moved with the governors, but he inquired if his governor, Wamakko, equally moved with us. I told him we will issue a statement concerning his governor. As God will have it, the governor himself issued a statement declaring that he was solidly in support of the movement to the APC."