The United Arab Emirates has banned people from publishing expressions of sympathy towards Qatar and will punish offenders with a jail term of up to 15 years, the UAE-based newspaper Gulf News and pan-Arab channel Al-Arabiya reported on Wednesday.
Recall that the United Arab Emirates, along with several other powerful Arab states, cut ties with Qatar on Monday over its alleged sponsorship of terrorism, accusation Qatar has denied.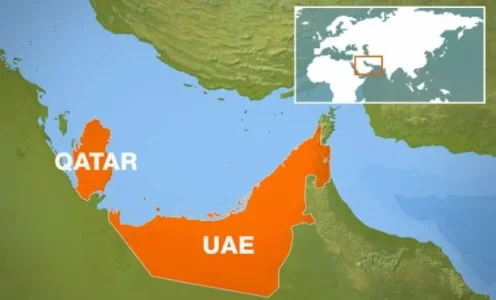 "Strict and firm action will be taken against anyone who shows sympathy or any form of bias toward Qatar, or against anyone who objects to the position of the United Arab Emirates, whether it be through the means of social media, or any type of written, visual or verbal form," Gulf News quoted UAE Attorney-General Hamad Saif al-Shamsi as saying.
On top of a possible jail term, offenders would also be hit with a fine of at least 500,000 dirhams, the newspaper said, citing a statement to Arabic-language media.
Source: Reuters