Saudi Arabia and three other Arab states have extended the deadline for Qatar to accept a list of demands or face further sanctions by 48 hours.
The initial deadline for Qatar to agree to the group's 13 demands, including the shutting down of the Al Jazeera news network, expired on Sunday.
The Gulf state has said that it will submit its formal response in a letter delivered to Kuwait on Monday.
Qatar denies accusations from its neighbours that it funds extremism.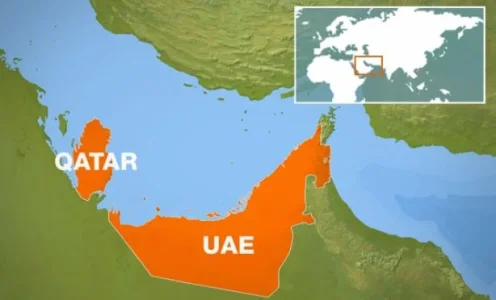 The state's foreign minister will travel to Kuwait on Monday morning to deliver the letter, sent from the emir of Qatar to the emir of Kuwait, who is the main mediator in the Gulf crisis.
On Saturday, Qatari Foreign Minister Sheikh Mohammed bin Abdulrahman bin Jassim Al-Thani said the state had rejected the demands, but was ready to engage in dialogue under the right conditions.
Qatar has been under unprecedented diplomatic and economic sanctions for weeks from Saudi Arabia and its allies, Egypt, the United Arab Emirates (UAE) and Bahrain.