The Independent National Electoral Commission has fixed Saturday for the conclusion of outstanding 2015 elections in Rivers.
The commission's Resident Electoral Commissioner in the state, Mr. Aniedi Ikoiwak, in a statement on Tuesday said the exercise would hold at Etche and Omuma Local Government Areas.
The election, according to the statement, is to fill the Etche Constituency II seat in the House of Assembly and Etche/Omuma seat in the House of Representatives.
It said that the election would hold in 147 polling units in 19 Registration Areas in Etche and one polling unit (Umuogba Community I) in Omuma.
The commission encouraged eligible voters in the constituencies to come out enmasse to vote for their candidates.
"The commission assures the public of a credible and fair conclusion of the election in Etche Local Government Area," the statement said.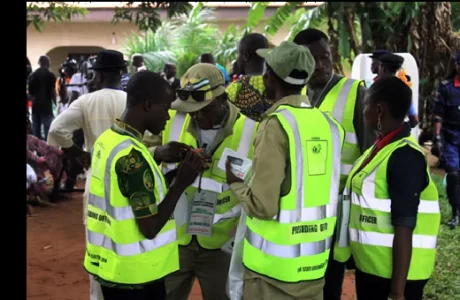 It also said that security agencies had been contacted to provide adequate security during the exercise.
Following a court rulings that invalidated the 2015 federal and state legislative elections in the state, INEC slated March 19, 2016, for re-run polls.
Unfortunately, the exercise was marred by violence, which forced the electoral body to suspend the polls midway.
On Dec. 10, 2016, when the re-run was rescheduled, it was inconclusive in Etche and part of Omuma areas due to some irregularities, prompting the repeat which has been fixed for Saturday.
- NAN