Former Governor of the Central Bank of Nigeria (CBN), Charles Soludo has said it will take a miracle for President Muhammadu Buhari to return Naira back to its former rate.
Soludo spoke at the 'Big Ideas Podium', a public policy debate organised by the Afri Heritage Institution in Enugu said Buhari inherited a 'very bad' economy and has made it even worse..
Soludo added that Nigeria is fast approaching the status of a failed state while calling for a "citizens united" campaign by Nigerians to demand accountability from government at all levels.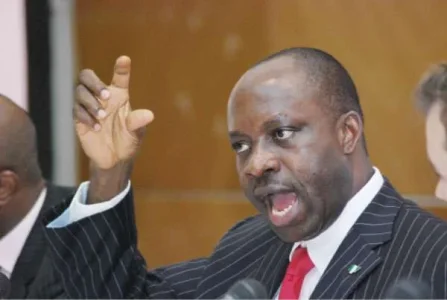 He said, "Buhari met a very bad situation when he assumed power, but he has made the situation worse. Nigeria today is a fragile state with a failing economy. Some say failing state; some say failed state.
"The economy is not just in recession; we are suffering from massive economic compression. Saying it is recession trivialises the issue.
"It will be a miracle if after eight years, by the time it leaves office in 2023, the current administration is able to return the economy in dollar terms to the exchange rate it met when it took over.
"The truth is this government inherited a very bad situation, but it has made it very much worse."
The former apex bank chief said the country would make progress if political parties kept at least 25 per cent of the promises they made before coming to power.
He called on Nigerians to demand the delivery of campaign promises by government at all levels.