Operatives of the Economic and Financial Crimes Commission last Tuesday arrested Jide Omokore, an ally of former president, Goodluck Jonathan, and Chairman of Atlantic Energy Drilling Concepts Nigeria Limited in connection with a series of multi-billion dollar petrol import and crude export deals.
Security sources told Premium Times that Mr Omokore, who is still in EFCC custody, has made revealing statements.
Atlantic Energy Limited was one of the companies that received multibillion dollar worth of public assets without due process by the Jonathan administration in 2011.
The company, which was created less than a year earlier and had not produced a droplet of oil, was awarded controlling stakes in two lucrative oil blocks – OML 30 and 34 – for just over $50 million each.
The deal, which was signed by the immediate past minister of petroleum, Diezani Alison-Madueke, gave Atlantic Energy Limited a controlling 55 percent stake in the oil block.
Curiously, Shell, which owned the remaining 45 per cent stake, fetched $1.3 billion for a single field after an open and competitive bidding process.
The company was also indicted for lifting crude oil, but only remitting a fraction of its worth to the government.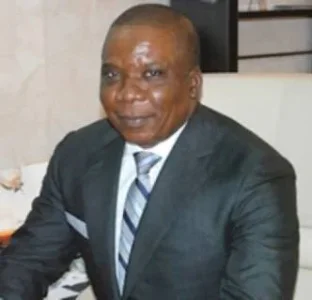 In 2012, Atlantic Energy paid $168m into the government's account, but lifted about three million barrels – valued at over $350 million.
In 2013, it also lifted about 2 million barrels of crude valued at about $240million, but paid only $68million.
Similarly, in 2014, Atlantic Energy paid zero cash-call, but lifted about 500,000 barrels of crude oil, valued at $54 million.
SPOG, another of Mr. Omokore's companies, is also being investigated by the office of the Attorney General of the Federation, in an alleged N400 million petrol import fraud.
SPOG allegedly imported 3,000 metric tonnes of PMS but filed claims for subsidy payment of 13,000 metric tonnes with the Petroleum Product Regulatory Agency (PPRA), therefore pocketing N400 million more than it should have been paid.
Source:
Premium Times