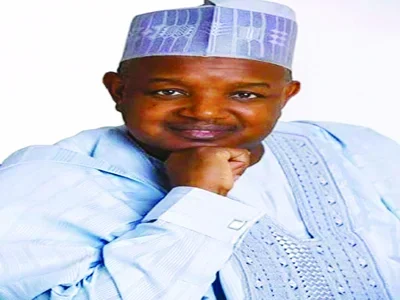 A Federal High Court in Abuja on Thursday, ruled that it had jurisdiction to hear and determine a suit, seeking an order, declaring Governor Abubakar Bagudu of Kebbi State unqualified to contest the April 11, 2015, state governorship election, which he won.
Justice Adeniyi Ademola held in a ruling that the court had jurisdiction to entertain some of the plaintiffs' prayers which he said qualified as pre-election matters that fell within the jurisdiction of the Federal High Court.
The judge was delivering ruling on the separate notices of preliminary objection against the suit filed by the defendants comprising Bagudu, his party, the All Progressives Congress, and the Independent National Electoral Commission.
The plaintiffs are Bagudu's main opponent in the April 11, 2015 election, Maj. Gen. Bello Sarkin-Yaki (retd.), and two others – Anthony Itanyi and Sahabi Sami.
Through their lawyer, Mr. Tochukwu Maduka, the plaintiffs had instituted the suit, numbered FHC/ABJ/CS/312/2015, asking the court to declare Bagudu incompetent to contest the governorship poll.
The plaintiffs asked the court to disqualify Bagudu as a candidate in the election and remove him from office on the grounds that the governor gave false information in the Affidavit of Personal Particulars otherwise called Form CF.001 submitted by him to INEC.
They claimed that contrary to Bagudu's claim, it had been discovered that he was allegedly fined by a court in the United States of America.
In his ruling on Thursday, Justice Ademola held that the defendants' notices of preliminary objection succeeded in part and therefore struck out prayers 6, 8 and 9 in the plaintiffs' writ of summons seeking the court's orders removing Bagudu from office and swearing in Sarkin-Yaki in his stead.
Source: Punch