Kellyanne Conway, one of Donald Trump's key adviser doesn't want the president-elect to be judged by what he says, She wants people to learn to learn to "look at what's in his heart."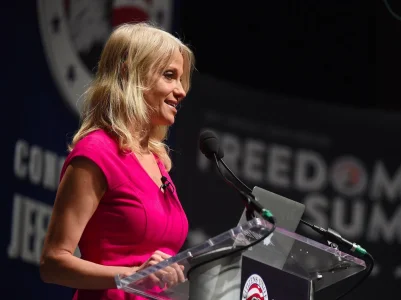 Conway made the remark on CNN when New Day" host Chris Cuomo called out Trump for mocking a disabled New York Times reporter during a 2015 rally.
"That is not what he did and he has said that 1,000 times," she said Monday morning. "Why can't you give him the benefit of the doubt?"
"Why is everything taken at face value?" she asked.
"You can't give him the benefit of the doubt on this and he's telling you what was in his heart, you always want to go with what's come out of his mouth rather than look at what's in his heart."