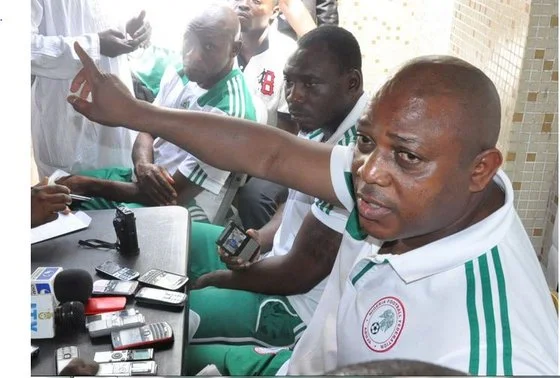 Super Eagles coach Stephen Keshi has blamed nervousness,tension and frustration for their uninspiring 0-0 draw against Iran on Monday night
Nigeria laboured against Iran in Curitiba,struggling to break down the Asians who were composed and looked at causing an upset with a defeat of the African champions.
Keshi answering question as to why they couldn't carve open a resolute Iran defense,said that they were too anxious in front of goal.
"We had all expected to wrap up the game within the first 20 minutes, but tension, anxiety and frustration combined to adversely affect the team,'' Keshi said at a post match conference.
"But you know this is football. It is not the end of the World Cup; the boys had tried to score goals many times and their failure to secure early goals must have led to anxiety.
"We will give our best in the two matches left.
"I tried to offer advice to the boys at the end of the first half, but you know I cannot jump into the field to play for them because that will not be possible.
"The boys made their promises but did not quite get over it,'' Keshi said.