A suspected drug addict disclosed to Lagos State Command of the Rapid Response Squad, RRS, how he made over N300,000 monthly from begging in Ikeja axis of Lagos state.
The 56-year-old Ibadan Oyo State indigene said he begged under the preference of seeking succour for an ailing relative in LASUTH.
A decoy team of RRS officers had traced a stolen phone to the joint, leading to the arrest of 17 suspects: a mobile phone thief, three drug peddlers and 13 drug addicts.
Olatubosun said he made over N10,000 daily begging at Mobolaji Bank Anthony Roundabout, beside Lagos State University Teaching Hospital, Toyin Street and Opebi, all in Ikeja.
"Every day, I make over N10,000 doing corporate begging. All days of the week, I am always in Mobolaji Bank Anthony Roundabout, Toyin Street Roundabout and Opebi", he said
"At times, I collaborate with other beggars. Whatever we make, we share. But I get a larger share.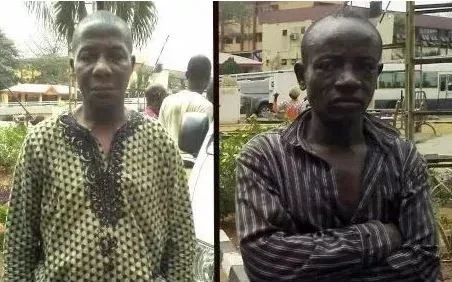 "What I do is that I get LASUTH drug prescription papers from their waste bin. With this in my hand, I convince motorists, passengers and passers-by that I have a relative who is in need of money to buy drugs and I show them the prescription papers."
He also narrated how he was deported from Germany to Vanguard: "This is what I have been doing since I was deported from Germany in 2004. Before the deportation, I was working as Electrical Engineer in Bauhusa, Cologne, Germany".
I was in Germany for 12 years before I was deported.
"I was in possession of drugs when I was arrested in Germany, so they deported me. I have four children. Two are in Germany with my wife. One is in Texas in the United States and another in Nigeria. Unfortunately, all the money I make from this begging goes into drugs.
"I am always there, seven days a week. I make more money on Fridays, Saturdays and Sundays. I make more than N10,000 on weekends.
Meanwhile, another drug addict, who was arrested at the same drug joint with Olatunbosun and several others, has said that drug addiction destroyed his life. Dada Ajayi, 48, noted that his hopeless condition was as a result of his drug addiction.
Source:
Vanguard