Men of the Lagos State Environmental Sanitation and Special Offences Unit, (Task Force) have recovered N5 million that fell-off a moving bullion van along Lagos State House of Assembly Complex, Alausa, Ikeja.
Chairman of the Lagos State Task Force Superintendent of Police, SO, Olayinka Egbeyemi, disclosed that two Police officers attached to the agency recovered the money.
The two officers; Sergeant Ogunbiyi Agbabu and Inspector Eheziekia Abiona, recovered the money which fell of the van when it sped past the agency's headquarters at Alausa.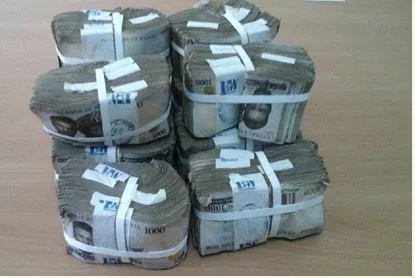 The chairman however, requested that the owner of any bullion van that drove through the Lagos State House of Assembly Complex between November to December 2015 with missing N5 million should come forward with cogent proof of ownership.