The Lagos State Government has announced measures to raise the dignity of commuters and commercial vehicle drivers operating in the state.
The state Commissioner for Transportation, Dr Dayo Mobereola, who made the announcement during the 2016 annual ministerial press briefing in Alausa, Ikeja, said the initiative would involve replacing the mini-buses, popularly called Danfo, with high-capacity buses.
He also said the state government would introduce commuter protection number plates and body tags on buses to show their routes and enforce colour uniformity on all public transport systems in the state.
The commissioner said the government had held consultation with road transport operators on the need to rebrand and professionalise the transport sub-sector.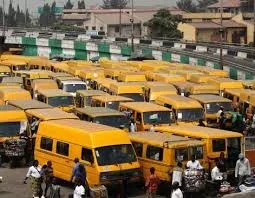 "Lagos State motor parks would be restructured in such a way that alcohol and illicit substances would not be there.
"We are going to teach transport operators in the state behavioural etiquette and how to talk to commuters," he added.
Mobereola said arrangements were almost concluded to phase out the 14-seater commuter buses being used by commercial drivers and replace them with 30-seater buses with air conditioners.
He also hinted about plans to enforce the use of approved uniforms for commercial drivers and conductors, describing such as "a critical rebranding strategy that signposts confidence, trust, loyalty and stability."