The Senate today screened ex-governor of Rivers state, Rotimi Amaechi in the ongoing Ministering screening exercise. Here are the few questions, the APC Senators asked him.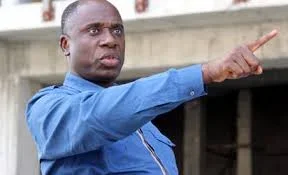 Can you expose the details of the corruption charges leveled against you


What will you do in your first 100 Days as Minister of the Federal republic of Nigeria


Can you, in your own view define what corruption is all about


Can you tell us what transpired at the Nigerian Governors' Forum with the political calculations


Can you tell us what happened during the Presidential election as the DG of the APC Presidential campaign and how your candidate emerged


If appointed as a Minister of the Niger-Delta, tell us the change you will bring on board.