Nigeria has been ranked third of the 162 countries of the world that have been worst hit by terrorist attacks, according to the 2015 Global Terrorism Index.
The country, Africa's largest oil producer, was ranked fourth in 2014.
According to Nigerian Bulletin's analysis of the list, Iran is ranked 39 with Iraq as topping the list of most terrorised country in the world. These countries are:
Iraq
Afghanistan
Nigeria
Pakistan
Syria
Read - Gunfire, Explosions In Burundi Kill At Least 5 - Officials
India
Yemen
Somalia
Libya
Thailand
Phillipine
Ukraine
Egypt
Central African Republic
South Sudan
Colombia
Kenya
DR Congo

Read - Presence of Suspected Terrorist Throws Kano Mosque Into Panic
Cameroun
Lebanon
China
Russia
Israel
Bangaldesh
Mali
Turkey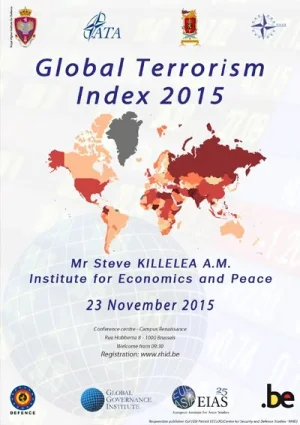 UK
Greece
Uganda
Bahrain
Nepal
Indonesia
Algeria
United States
France
Mozambique
South Africa
Iran
France, which recently experienced deadly terrorist attacks that killed about 160 people in Paris, is ranked 36th, same as the United States of America.
"Terrorist attacks are much more lethal in Nigeria than any other country," the GTI report said.
The report, released on November 16, 2015 by the Institute for Economics and Peace, said the Islamist terror group in Nigeria, Boko Haram, overtook ISIL in 2014 to become the most deadly terrorist group in the world.
The Institute for Economics and Peace is an independent, non-partisan, non-profit think tank with offices in Sydney, New York and Mexico City.
The 2015 GTI report said Boko Haram, in 2014, was also able to spread outside Nigeria to launch two deadly attacks in neighbouring Cameroon, killing 530 people.