The police in Rivers State have declared a manhunt for Ifeanyi Dike, 23, who escaped from the police custody on Saturday night, few hours after he was arrested for the alleged ritual killing of an eight-year-old girl in Port Harcourt.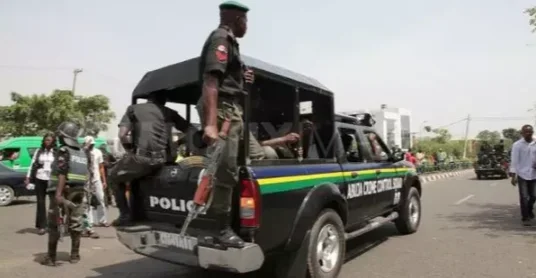 The fleeing suspect, Mr. Dike, was arrested on Saturday by the local vigilante with a bag containing the body of the little girl, Chikamso Victory, while he was attempting to dispose of it after he allegedly cut off the vagina, fingers, breasts, and tongue.
The suspect was also said to have raped the girl before killing her.
The police spokesperson in the state, Omoni Nnamdi, confirmed to PREMIUM TIMES that the commissioner of police has declared a manhunt for the suspect.
"The police are searching for him," Mr. Nnamdi, a deputy superintendent of police said Tuesday, on the telephone.
"We have reached out to his family and the community, and they are helping in the investigation to ensure that he is arrested to face justice.
"The IPO (the Investigating Police Officer) has an option to produce the man alive or he will be dismissed and if there's evidence of criminality involved in what he did, he will be charged to court," the police spokesperson said.
The police are also investigating the circumstances surrounding the escape of the suspect.