Manchester United manager, Jose Mourinho, has said he wants all three points when his side welcomes Liverpool on Sunday.
The reverse fixture, which ended 0-0 at Anfield, saw Mourinho being criticized for his defensive approach.
But the Portuguese feels United are a much better team and can go toe-to-toe with Jurgen Klopp's men at Old Trafford.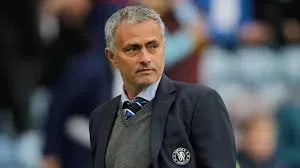 He, however, called on the club's supporters, to match the type of atmosphere at Anfield.
"It's three points plus the emotional side of it for the fans and the players that are in the club for a long time, and I think they understand the feeling better than I do," Mourinho said at his Friday press conference.