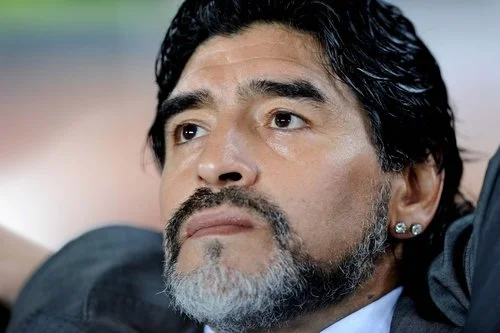 Argentine football legend Diego Maradona has been enmeshed with another controversy after he was caught on camera slapping a journalist.
Never one to stay away from trouble,Maradona was said to have attacked the journalist when he took his son out to see a child's play.
The former Napoli and Barcelona player was with his son Diego Fernando on Argentina's Day of the Child last Saturday,when the incident occurred.
Maradona was said to have slapped the journalist who reportedly winked at the mother his son - and ex-partner Veronica Ojeda.
This will not be the first time that Maradona will be associated with such an assault.
In 1994,Maradona bagged a suspended jail sentence of two years and 10 months for shooting at journalists with an air rifle outside his home.