Mimi Ubini, upcoming Nollywood actress and Video Vixen recently shared the story of an actor who had an erection while they were acting a movie scene together.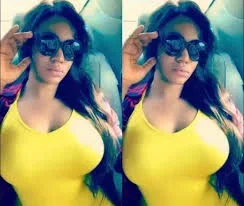 She made the disclosure during a chat with TheGuru news when asked to speak on her most challenging role. Mimi said, "It's a nasty role, I won't want to play such a role in the future. In the movie, I stole my friend's boyfriend and made love to him. While playing the role, we had to act a sex scene. I was professional while interpreting it, but he wasn't. He had an erection.''
She however declined to name the actor.