Amina Oyagbola, the Human Resources Executive at MTN Nigeria, is quitting the nation's largest mobile phone company.
Oyagbola, who has held various positions, including Head of Regulatory and Corporate Services at MTN Nigeria, will be leaving the mobile company at the end of this year following what insiders described as "voluntary resignation."
The telecoms company, in a statement yesterday, said after 12 years of working with MTN, the top executive, often hailed as the 'Y'ello Lady' for her practice of associating with the brand by wearing yellow clothing and accessories for all public appearances during her early years, "is moving on."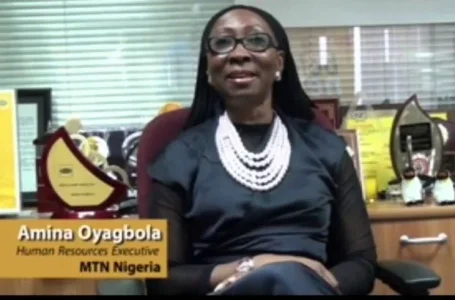 According to the statement, Amina joined MTN in 2004 as Corporate Services Executive and was the pioneer Director of the MTN Foundation. Since then, she has added significant value to the organisation through a number of key roles. In 2008, she was appointed Human Resources Executive.
During her tenure, MTN became the first company in Nigeria accredited with the Investors in People (IIP) Gold Standard, and was named the best telecoms company in Jobberman's best 100 best places to work in Nigeria in 2014.