Organised labour has maintained that it will not give special considerations to 26 states that are currently having difficulties paying the present wage in negotiating the new minimum wage.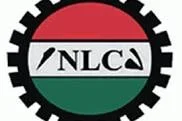 Nigeria Labour Congress and the Trade Union Congress which gave this indication on Monday, insisted that all the state governments should be able to pay the proposed national minimum wage.
READ:
Nigeria: Frustrations As 26 States Still Owing Workers' Salaries
The President of the TUC and the General Secretary of the NLC, Mr Bala Kaigama and Dr. Peter Ozo-Eson respectively who spoke to PUNCH on phone believed that the 26 state governors had problems paying the current minimum wage because of mismanagement of resources and their failure to take advantage of resources in their states.
The NLC's secretary, Eze Oson stated that the minimum wage law would be enforced without waivers whether in the private or public sector.
He stressed that if the states owing salaries did what was expected of them, they should be able to pay the outcome of the tripartite deliberations.
On his part, the TUC president, Kaigama, said some states were not able to pay the present minimum wage due to the twin problem of mismanagement and laziness.
He believed that the governor had failed to take advantage of the opportunities offered by agriculture and solid minerals, and had been depending solely on revenue allocations from oil.
Kaigama stated that it was the position of labour that the states had the capacity to pay what would be decided as the new minimum wage after discussions.
He stressed that if the Federal Government refused to discuss the proposed minimum wage issue, organised labour would be forced to resort to self-help.
The TUC boss added that an increase in the salaries of workers would cushion inflation rather than worsening it as inflation was already over 12 points.