Former Kano State governor Malam Ibrahim Shekarau has acknowledged that N950m campaign funds were shared in his Kano house.
But he said even though he was at home at the time, he was not in the room where the money was shared.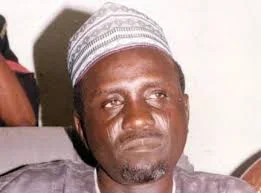 The money is alleged to be part of $115 million (N23 bn) raised by former Minister of Petroleum Resources Mrs. Diezani Alison-Madueke and shared among top PDP politicians for ex- president Goodluck Jonathan's failed re-election campaign.
Former Foreign Affairs minister Aminu Bashir Wali said in a radio programme that he collected the money from PDP headquarters in Abuja and took it to Kano where it was shared in Shekarau's residence.
However, Shekarau, who spoke through his media aid, Malam Ghali Sadiq yesterday, said he did not see the money in question when it was brought to his house.
"Wali approached me the day he collected the money and said because of security he wanted to share the N950m in my residence and I obliged.
"He brought the money to my house around 2am. I was in my room upstairs when they came in and I remained there up till the time they finished the sharing.
"Wali and some other party members shared the money according to the directives given to them. So I did not even see the money with my eyes," he said.
Asked whether the former education minister had collected his share of the N950m, Sadiq said "Malam Shekarau did not tell me anything about that. All he said is that he will honour the EFCC's invitation."
SOURCE: DAILY TRUST