The National Agency for Food and Drug Administration and Control (NAFDAC) has closed down Kano based Chinese company for producing a substandard and unregistered brand of insecticide called 'Wave Tide Mosquito coil'.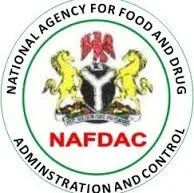 The company, Plant Fibre Mosquito Coil, is located on No.49, Maisikeli Road, Nasarawa Local Government Area of the ancient city.
The Chief Regulatory Officer, Mr. Paul Akeh with the Investigation and Enforcement Directorate of NAFDAC, Lagos led the operation and made this known while briefing newsmen shortly after shutting down the factory.
He disclosed that following intelligence reports, officials of the agency had visited the company on September 28, when they discovered some violations and directed the company to regularise its registration processes with the agency. He said the decision to shut down the company was taken when officials of the company refused to show up as directed.