The National Bureau of Statistics, NBS, has identified the eleven states with an improved records of internal revenue in 2015.
Details of the performances of respective states showed that:
Ogun State's IGR records were adjudged best, with a 49.42 per cent increase, almost doubling the N17.5bn revenue earned in 2014 to N34.6bn.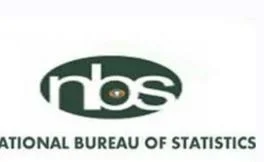 Others are;
Anambra 29.32 per cent from N10.45bn in 2014 to N14.79bn
Borno 21.8 per cent improvement from N2.76bn the previous year to N3.53bn.
Edo (10.95 per cent),
Bauchi (10.2 per cent)
Sokoto (9.75 per cent)
Taraba (8.57 per cent)
Abia (7.33 per cent)
Nasarawa (4.59 per cent)
Niger (3.98 per cent) and
Kogi (3.05 per cent).
Meanwhile, overall performance of the 36 states showed that the total IGR realised for the year dropped by 3.69 per cent, from N707.86 billion in 2014 to N682.67 billion.